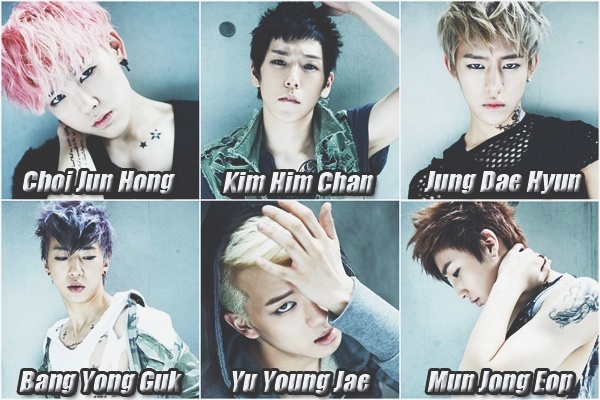 Nom original
: 비에이피
Début
: 2012
Genre
: K-Pop / K-Hip-Hop
B. A. P est le premier boysband de la TS Entertainment, composé de Zelo, Him Chan, Yong Guk, Jong Up, Dae Hyun et Young Jae et qui a fait ses débuts officiels le 25 janvier 2012 avec le single Warrior.
B. A. P est l'abréviation de Best, Absolute, Perfect, que les membres ont eux même traduit par « We pursue Best, Absolute, and Perfect value. » (soit « Nous poursuivons la meilleure, absolue et parfaite valeur. » en français).
Plus d'info
►
Ils ont débutés avec la chanson Warrior. .
En suivant, (Feat. Song Ji Eun of SECRET), , , , , , , , et pour terminer, le 5 Août 2013, !
A bientôt.